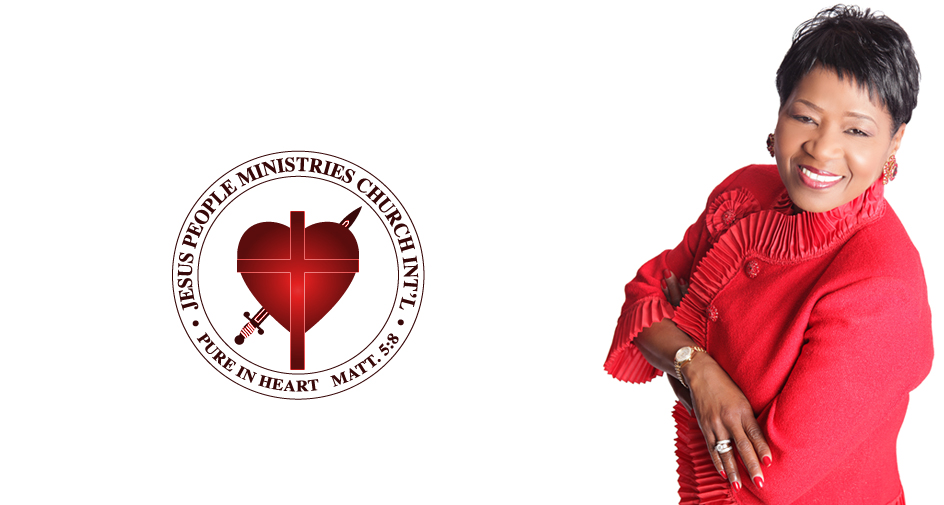 Dr. Gloria Williams, Senior Pastor
DR. GLORIA WILLIAMS, SENIOR PASTOR is the Pastor and Co-Founder of Jesus People Ministries Church International Inc. located in Miami, Florida, and is the proud mother of one daughter, Richelle.
DR. WILLIAMS and her husband Bishop Isaiah S. Williams Jr. functioned together as strong representatives of God becoming a "Light" for all. A woman that walks in faith and higher education, DR. WILLIAMS has a Bachelor of Science degree in Criminal Justice from Florida International University. She has received an honorary Doctor of Divinity Degree from "All Nations for Christ Institute International" previously affiliated with Oral Roberts University. Her administrative gifts and skills are an enhancement to the operational functions of the church which affords her an added perspective in ministry. The wisdom and knowledge of God is revealed through Dr. Gloria as she ministers "Principles of Faith" in a practical and everyday way. She truly blesses the body of Christ by speaking thought provoking and life changing revelations from God's Word.
DR. WILLIAMS challenges and encourages believers to develop and mature in their walk with the Lord. Deliverances are wrought as she ministers the Word in boldness, power, and grace. As she speaks believers are edified, built up, and equipped to do the work of the ministry. She has affectionately been deemed a "Christian Role Model". Her dynamic Christian character has proven to be an asset to the Body of Christ. She enriches lives and provides a true example of a professional and virtuous believer.
DR. WILLIAMS promotes excellence in ministry and in the home; her faith will impact your life tremendously.
Expect to be inspired and challenged by her messages.